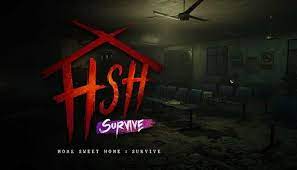 Home Sweet Home : Survive
Home Sweet Home is a single-player, first-person survival/horror/puzzle video game. It was developed by Thai developer Yggdrazil Group. The game features horror elements drawn from Thai folklore. It is available on Windows, PlayStation 4, Xbox One, and on VR devices. The game focuses on the main protagonist Tim through two episodes. His life has drastically changed since his wife mysteriously disappeared. One night, he wakes up in an room in an unknown apartment building. While trying to find an exit, he is chased by a young female ghost. Players have to discover the mystery within Tim's house and find his missing wife Jane.The game is about stealth and hiding. If the ghosts or demons find the player in their hiding spot, the player can do a quick time event to escape, or will otherwise be killed and the game will respawn to the last save point. Exploration is also important, which is complemented by the fact that many areas have no dangers. Instead the goal is to find diary pages, informative articles, or puzzle items.Home Sweet Home is developed by Yggdrazil Group, a visual effects company primarily working on film post-production.This is the company's first venture into game development; the project was led by Sarut Tubloy. Development took about 2​1⁄2 years, and went through multiple major revisions.The team originally planned to make a mobile game, but changed to PC and restarted work after 7–8 months. They made another revision at 15 months, after receiving feedback from Steam Greenlight. They made another revision after releasing a demo on 16 November, 2016, spending an extra three months on revising the story.Home Sweet Home has been planned as a series, and the story was written with possible sequels in mind.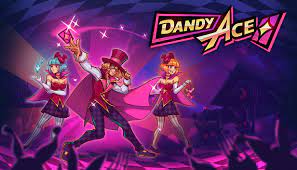 Dandy Ace
The game's protagonist is none other than one of the greatest magicians alive, the dashing Dandy Ace. Ace is a rising star full of confidence and extremely charismatic. Even in defeat, Ace's confidence remains unshaken in his quest to defeat Lele, the Green-Eyed Illusionist, and escape from the cursed mirror. Performer, pompous and stylish. A dandy Magician that moves with exaggerated elegance, drama, and slightly flamboyant taste.Ace is an overconfident hero who is always two steps ahead and surprising his enemies. Despite being constantly defeated, his confidence remains unshaken, without losing the glamour.Even while having a self-centered and a bit narcissistic personality, Ace is extremely charismatic and always gets the love (sometimes envy) of the public. Dandy Ace is a young man with blonde, perfectly messy hair. He is lean yet muscular and is often described as handsome by the people around him.He is always wearing stylish, stand-out clothes with a matching top hat and cape. Dandy Ace is never sighted without his cool mask.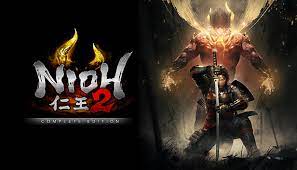 Nioh 2 – The Complete Edition
Nioh 2 (Japanese: 仁王2, Hepburn: Niō Tsū) is an action role-playing game developed by Team Ninja and Kou Shibusawa. Both prequel and sequel to Nioh (2017), the game was released for the PlayStation 4 on March 13, 2020, where it was published by Koei Tecmo in Japan and Sony Interactive Entertainment worldwide. Versions for Microsoft Windows and PlayStation 5 titled Nioh 2: Complete Edition featuring all the previous downloadable content were released on February 5, 2021. Similar to its predecessor, Nioh 2 is an action role-playing game. Players can create their own playable character, who was a yōkai spirit. Players are equipped with a variety of weapons such as odachi and kusarigama, and earn new skills as they progress in the game.When players defeat a hostile yōkai, some of them may drop a "Soul Core". They allow players to use yōkai abilities and transform into a yōkai after being deposited in a shrine.At locations named "Benevolent Graves", players can summon other players, controlled by artificial intelligence, to assist them in combat. The game also features a three-player cooperative multiplayer mode.Set in Japan during the late 1500s, most of Nioh 2 storyline chapters are prequel to Nioh, while the end chapters of the story take place after the first game's last storyline following the Siege of Osaka.[6] Players take the role of a character named Hide (秀, Hide), a half-yōkai referred to as a "Shiftling" whose appearance and gender is decided by the player. Hide's journey through the Sengoku Era begins when they befriend Tōkichirō, an ambitious merchant seeking out Amrita, and Mumyo (無明, Mumyō), a demon hunter of the Sohaya group, eventually playing a critical role in the rise and fall of the warlord Toyotomi Hideyoshi. Kashin Koji serves as the main antagonist, a mysterious entity linked to a powerful yōkai known as Otakemaru, who obstructs Hide's progress at every turn and is responsible for manipulating many of the events that take place through the game. One key item featured in the game is the Seven-Branched Sword, here known as the Sohayamaru, the sword used to slay Otakemaru in the past and the namesake of the Sohaya.
Cosmodread
Trapped in a dying spaceship filled with horrors, you must explore, survive, and find your way back to the safety of Earth. Cosmodread features a rich, tense and immersive atmosphere that will make you forget about the world outside the headset.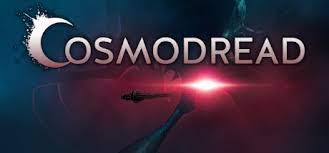 Use your own hands to interact with the environment. Open doors, drawers and lockers and rummage through their contents. Collect basic resources, and craft weapons and equipment to deal with both enemies and hazards. Crouch behind cover and shoot at enemies with your crossbow, or set a trap for them to walk into. But remember: ammo is scarce! Sometimes it's better to just grab an object off a shelf and throw it away to distract the creature sniffing after you. A very atmospheric game. I'd say it's Dead Space in VR. It is interesting to play and at the same time scary. The developers have created a successful project.